Learn about the unique process of making the grape juice concentrate, 'Nothing but Grapes' made in Spain by Julián Soler
At Julián Soler we take our motto 'Nothing but Grapes' to its maximum definition. Our process for the production of the grape juice concentrate is unique and has been designed to offer the best quality while maintaining food safety guarantees at the highest level. Our commitment to the client is to always offer an exceptional product. We work hand in hand with our farmers, with whom we feel highly committed so that the grapes grow optimally. Thanks to this, we obtain complete traceability of the grape, from the vineyards to our facilities where we create a high-quality grape juice concentrate for demanding companies.
The first steps of the grape juice concentrate making process: cultivation and harvesting
The first step to obtaining a quality grape juice concentrate is that the raw material is first class. And it is in the vineyards where the grapes that produce this special must are obtained since it is harvested at their optimum moment of maturation. This maintains its properties throughout the process. Without going through intermediaries, the grapes arrive directly at our facilities and laboratories. There, it is analyzed and classified according to its characteristics, which allows us to control its quality. The most advanced technology in juice analysis means that we work with the best product from the origin. This direct transport, unloading at our work center, allows us to know the exact origin of the grapes. The complete traceability of each of the phases of the process allows us to study the best possibilities and thus improve day after day.
Here you can see our variety of grape concentrate juice and NFC.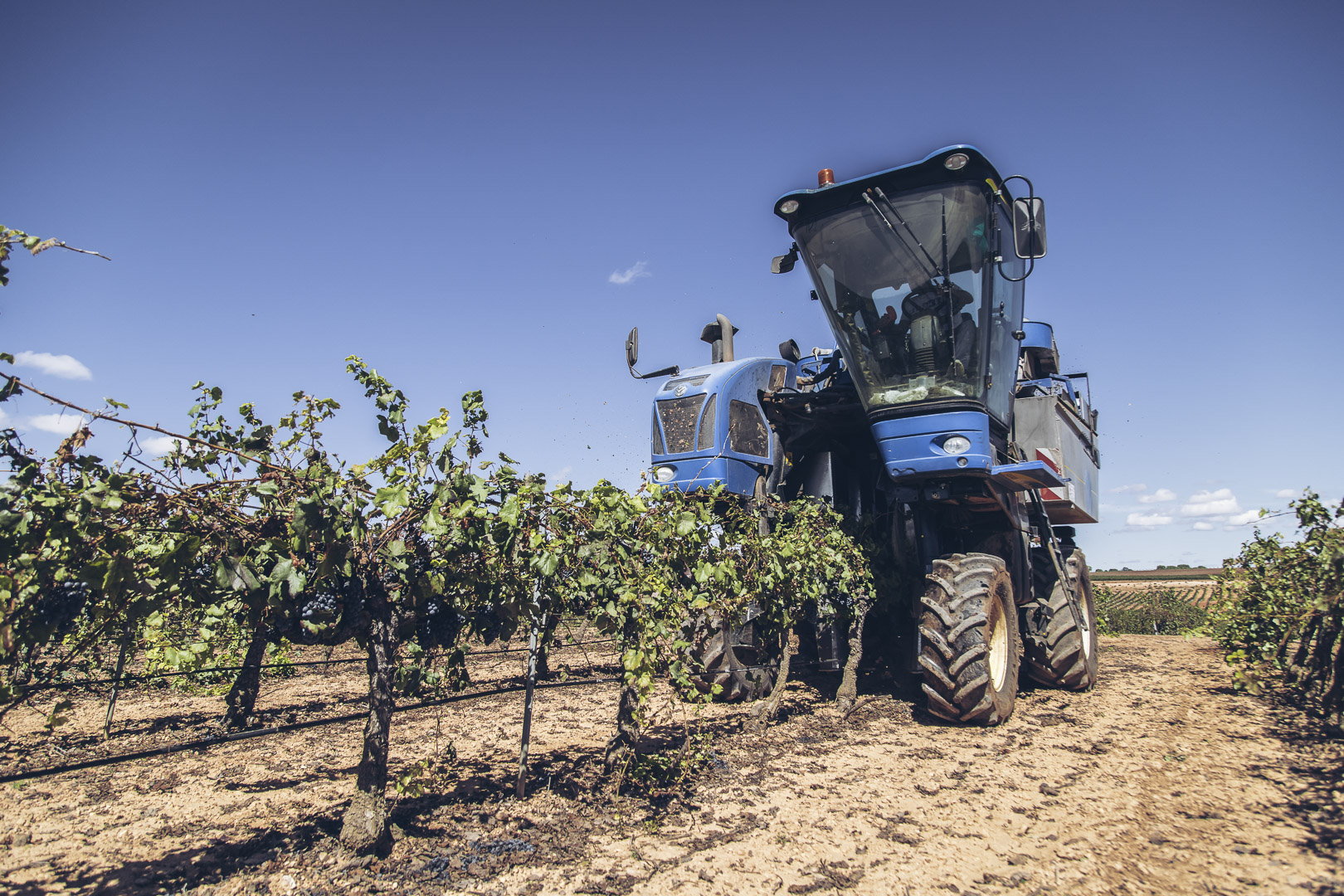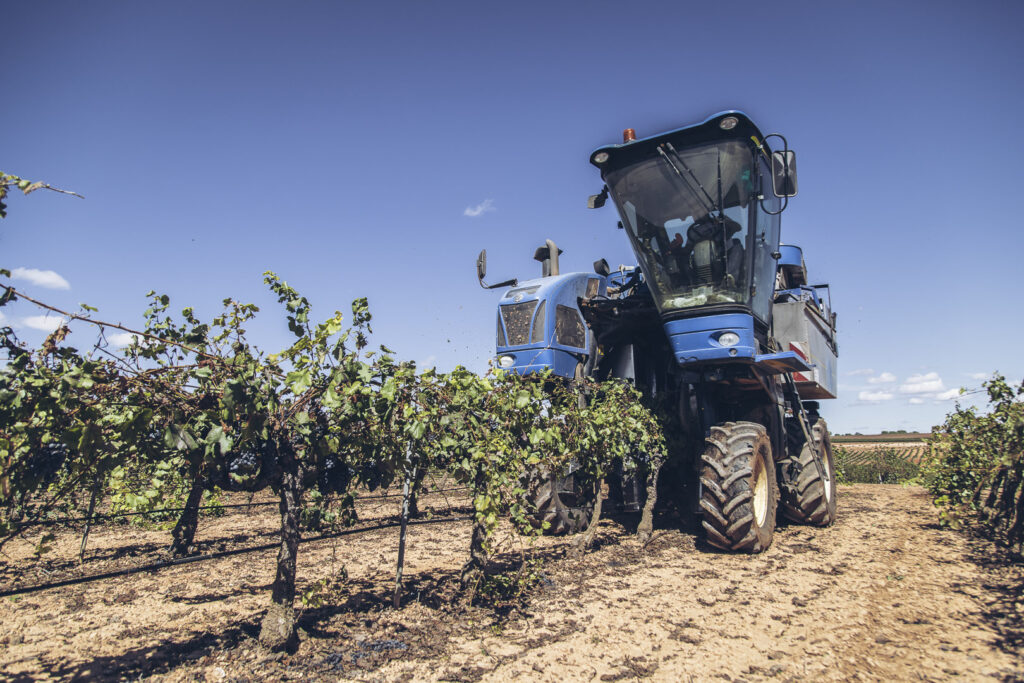 Production of concentrated grape juice
Free-run concentrated grape juice storage
Evaporation under vacuum
Concentrated grape juice filtering with polypropylene membranes
Packaging and transport of the must in IBC containers
Free-run concentrated grape juice storage
The first processing that is done to the grape is by physical means, with which the free-run concentrated grape juice is obtained. This is stored in AISI 316 stainless steel tanks, and we can accumulate more than 20 million liters of this first freshly extracted juice.
Evaporation under vacuum
To prepare the concentrated grape juice, it undergoes an evaporation process under vacuum thanks to the machinery that we have in our facilities. With this processing, we get a concentrate with 65º / 68º Brix. This is where at Julián Soler we stand out from many competitors, thanks to our technical capacity. Again we can boast of the amount of storage we have since we can accumulate up to 60,000 tons of concentrated must. This provision of stock is made in cold rooms prepared to keep our concentrated grape juice throughout the year. In this way, we ensure that they retain their best conditions and, therefore, do not lose qualities over time. Only in this way can we offer the best product to our customers for their different preparations.
Concentrated grape juice filtering with polypropylene membranes
One of the most important phases that our concentrated grape juice goes through (although they all are) is filtering. It is carried out with polypropylene membranes designed for this purpose, with which we avoid possible decantations in the final product that could alter the preparations of its users.
Packaging and transport of the must in IBC containers
Regarding the moment of dispatching Julián Soler concentrated grape juice, we can do it through IBC containers, in standard drums, or in aseptic drums. We also offer our clients the option of shipping the concentrated grape juice in bulk, according to the conditions required or their needs. When transporting it, the concentrated grape juice can travel by air, land, or sea. If requested, frozen storage of drums can be offered until the precise moment of delivery arrives. Thanks to these formats and processes, the final product reaches our client in the best conditions, as if it had just left our production plant.
Our unique transformation process is called #NothingButGrapes, you can imagine why.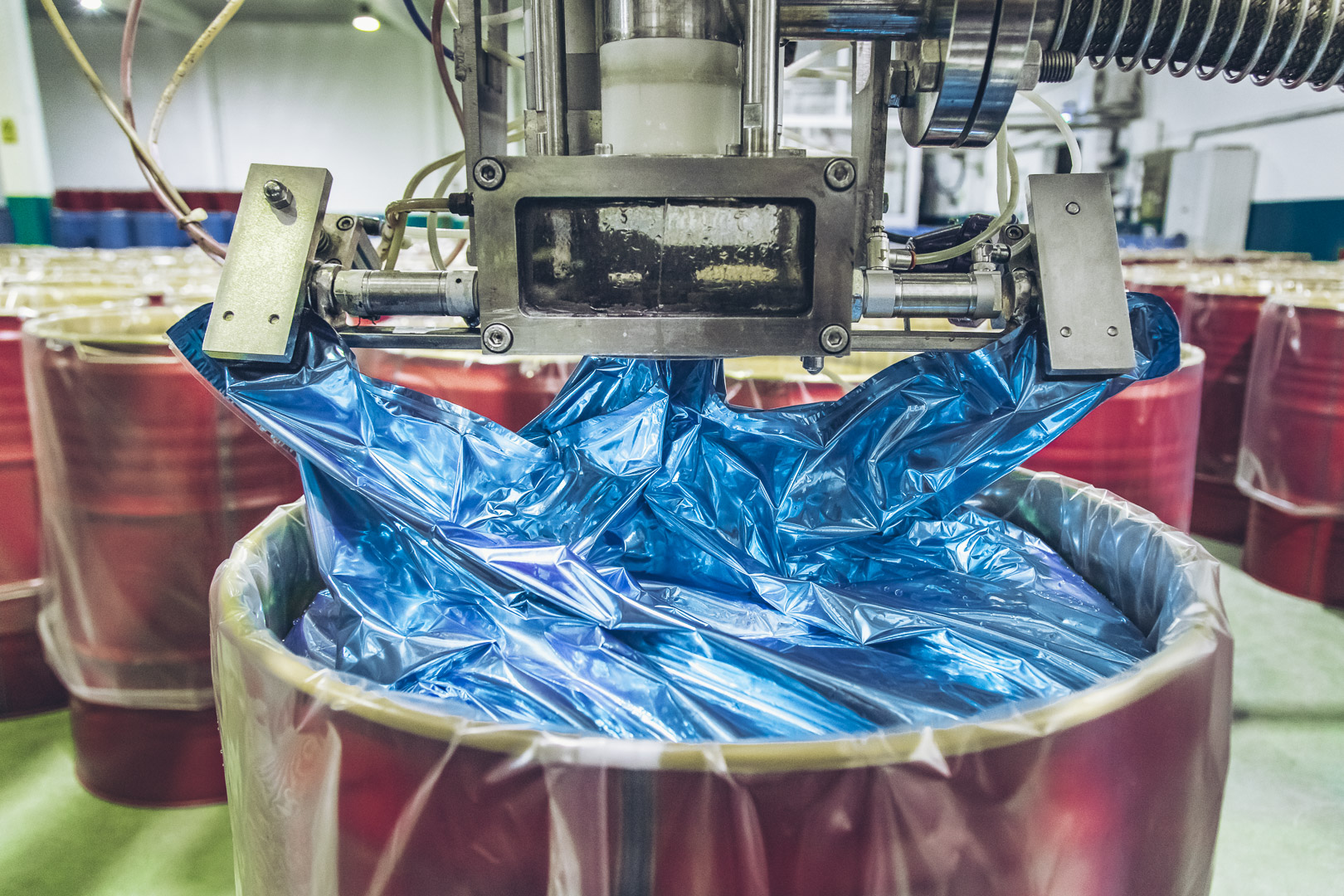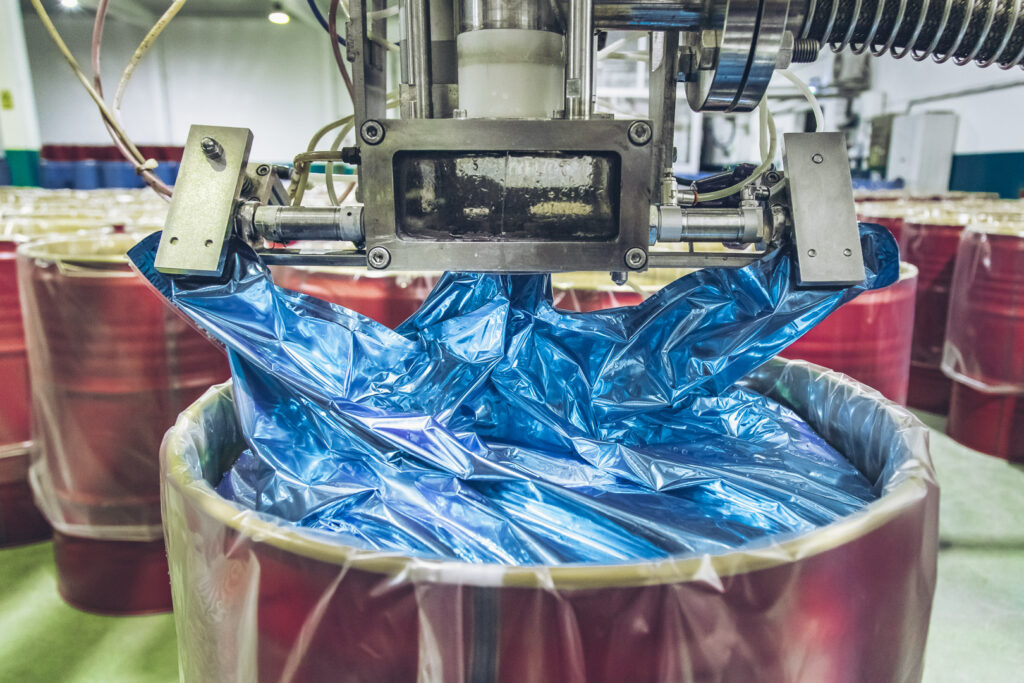 Why does Julián Soler have the best grape juice concentrate for you?
At Julián Soler we meet the highest demands in terms of quality and service from our clients, and we offer support at all times so that you know the evolution of the market and our process. Thus, you will know first-hand how we work and what the approximate forecasts are for the next campaigns. Not only will they be able to make the best decisions in this way, but they will find a reliable supplier that has a reliable source of supply. Throughout the year, at Julián Soler we maintain our product shipment so that there is never a shortage of concentrated grape juice concentrate. In more than 48 countries on five continents, they already trust us to bring the best products to their end customers. China, the United States, and Australia are just some of them, and we are constantly evolving to continue growing. The quality of our product is equal to the relevance we give to values ​​such as commitment and respect, which is transferred to employees, customers, suppliers, and the environment. All of them are the foundation that allows us to continue working, and we will continue to focus on this throughout life. We like to bring a piece of Spain, of our vineyard, to all these places so that the importance of the Spanish grape is recognized around the world.
Quality is key to our excellence
At Julián Soler we believe in unannounced audits, and for this reason, we allow any client or supplier to audit us at the time they prefer. This makes us always work looking for the best quality, something that we achieve thanks to our refined processes and cutting-edge technology in juice analysis within our laboratory. The certifications that endorse us are the best guarantee that our product is of excellent quality and that it has the relevant food safety. AENOR, FSSC 22000, IQNet, or FSA Sustainable are just some of the seals that allow us to make sure that we are on the right track.
Contact us if you need more information or request us a free product sample of our grape juice #NothingButGrapes by Julián Soler.