1- In a few words Who is Audaz Escribano, how do you define yourself?
Well, I like to define myself by living up to my name, which means "audacious" hahahaha.
2- How long have you been working at Julián Soler and what are your duties?
My work at Julián Soler began about 12 years ago and I worked in practically all the production areas until 2020, when the company placed its full confidence in me by offering me the position I currently occupy as group manager of these areas.
3- What motivates you most about working at Julián Soler?
Luckily at Julián Soler we work on continuous improvement and it is a challenge to try to improve the quality of our work processes every day. That is a great motivation, as well as finding great friends along the way.
4- How have you seen the evolution of the company since you joined?
Well, the year I joined the company, another 11 colleagues joined and at the moment I believe that around 20 more workers have been hired, which indicates that the company is growing continuously, as well as improving its facilities. In four years, Julián Soler has taken giant steps forward by using lean working tactics together with the implementation of a computerised ERP. In conclusion, the company is constantly improving.
5- How would you rate your work experience at Julián Soler?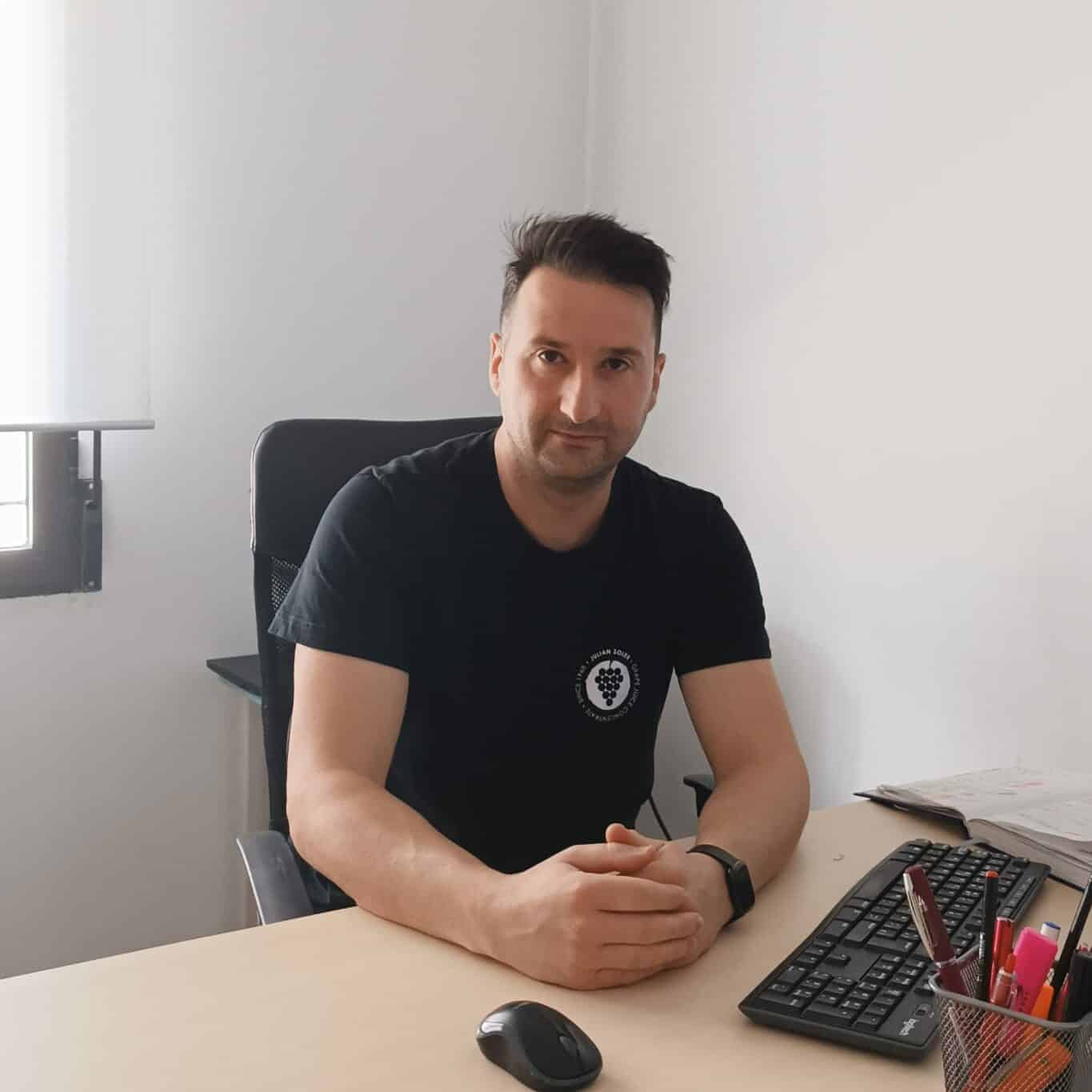 Very professionally enriching, which is allowing me to have great knowledge in this sector and I feel fortunate to work in this company, because what characterises it, is its good treatment towards the employees.
6- Tell us an entertaining anecdote related to your work
I have hundreds of funny anecdotes from work, but one of the best is the medical certificate of a colleague who sent a photo of an ibuprofen tablet showing how he had taken one. We laughed a lot and we still laugh every time we remember it, I have to say that he is a great worker and very witty, hahahahahaha.
7- If you had a time machine, what era would you go to and why?
We all want to go back to our younger days, when we had no responsibilities and it was a constant party… but we have to live in the present and the future is sure to bring wonderful things.
8- Is there a person you admire, a point of reference?
I greatly admire my mother, an exceptional worker in the face of life's difficulties, and she is the one who has shaped my character as a worker.
9-Recommend us a series, movie, book, song
Series: Game Of Thrones, I've seen it 3 times!
Movie: Inception, it leaves you impressed, don't get lost or you won't get it.
Book: God's Crooked Lines, crazy.
Song: Under Pressure, Queen and Bowie no comment, the names speak for themselves.
10- The next country or city you are going to visit for pleasure?
Breda, Netherlands. A pending visit to a great friend 🙂