If there is one thing that characterizes our industry, it is its millenary origin. Grapes have been harvested and used for many centuries and, if we want them to continue to be part of our industry and our culture, we must take care of everything that surrounds them. Sustainability is the key to achieving this.
Sustainability in Julián Soler's DNA
5 pillars of sustainability in grape juice concentrate production at Julian Soler

Use of clean energy
Biodiversity in the ecosystem
Waste management
Value chain
Local economy

The sustainable future of the food and wine sector
Social responsibility plays a key role

Julián Soler's example of sustainability and CSR
The 5 sustainable pillars of grape juice concentrate production Julián Soler
When carrying out our strategy, in which the viability of the business must go hand in hand with the sustainability of the whole project, at Julian Soler we work on 5 action plans:
1- Use of clean energy in the production process of our grape juice concentrates
One of the main objectives at Julián Soler is the reduction of our carbon footprint throughout the entire single process from the time the grapes enter our facilities until they are shipped. In our facilities we only use clean energy during the production of the grape juice concentrate, making use of biomass (locally produced almond shells) and natural gas, so no fuel oil comes into play.
These energies do not generate waste in their combustion, which is already an important boost for our Clean Energy Action Plan. In addition, we have a photovoltaic installation of 348 m2 and 260 modules, with which we produce part of the electricity we consume through non-polluting solar energy.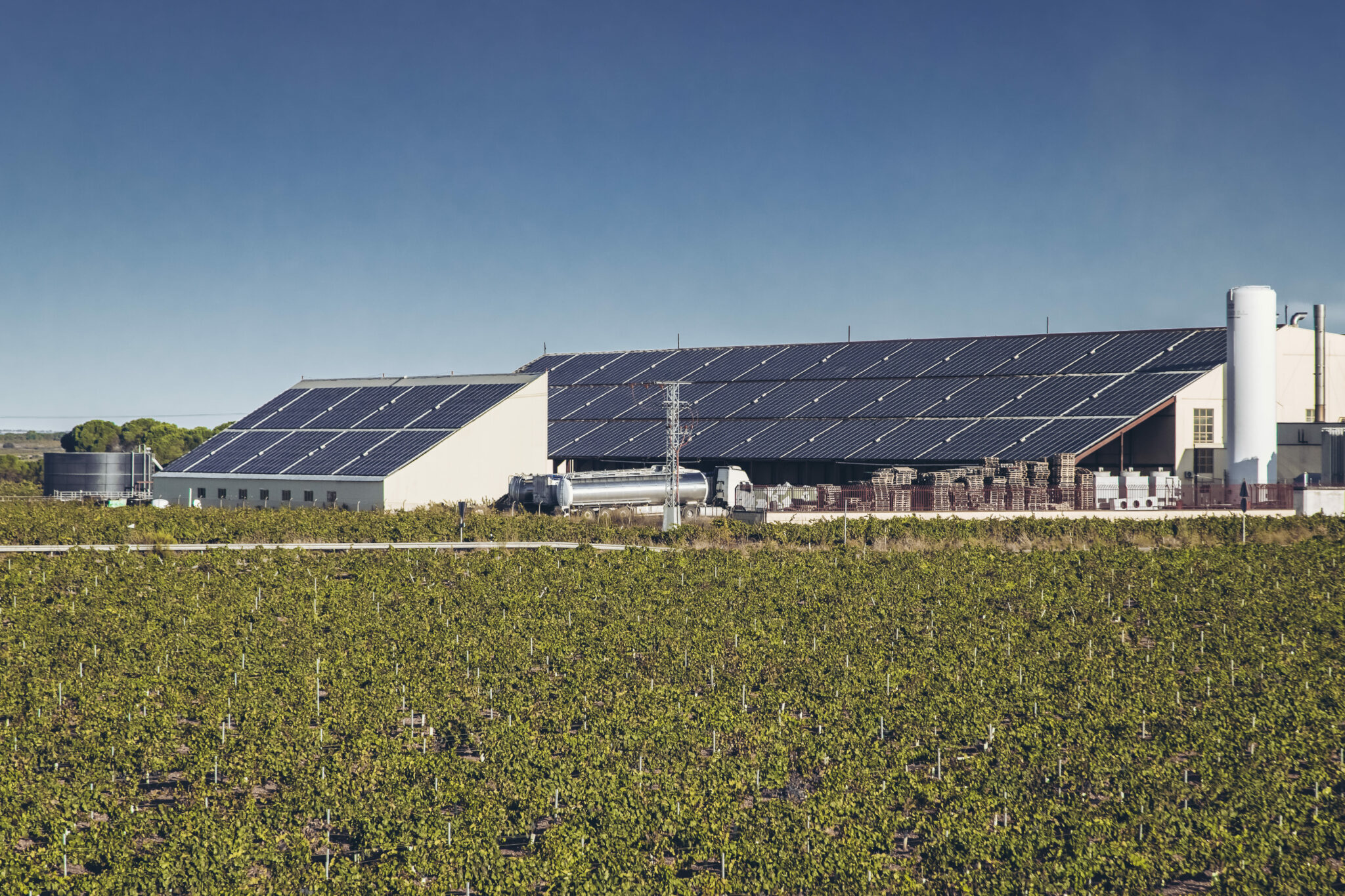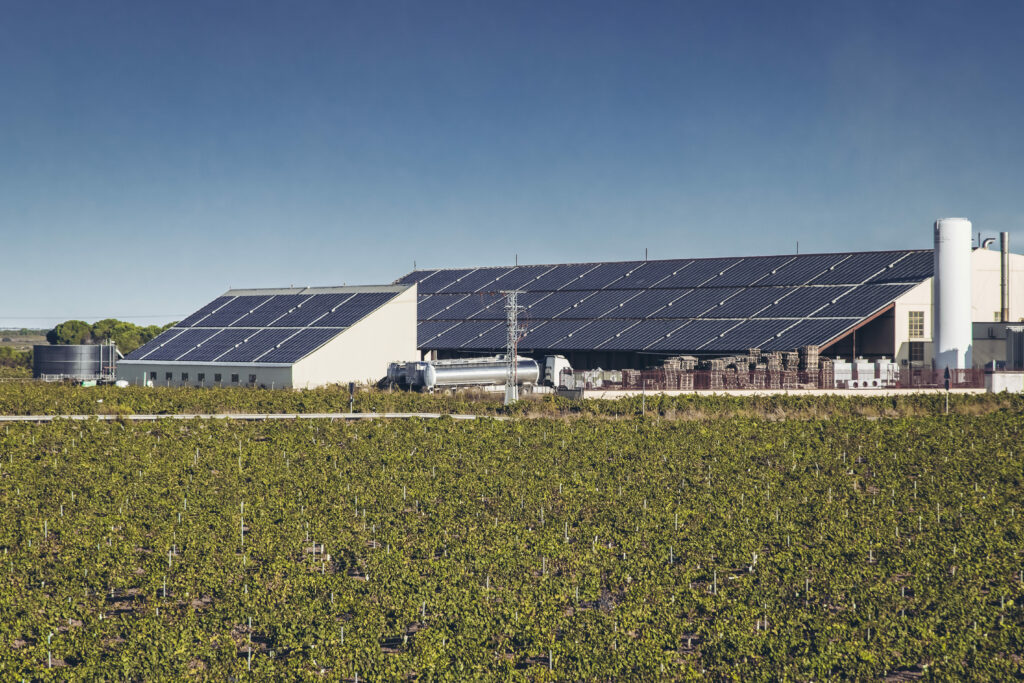 2- The importance of biodiversity in the ecosystem of our land
Our commitment has always been on the table in any of our developments, both with people and the environment. That is why, in recent years, we have invested in a line of grape juice concentrates that are produced sustainably in our fields.
These new methods favor bird nesting and protect the natural boundaries to maintain the good condition of the native fauna. In this way, we manage to protect the biodiversity of the vineyard areas with a special focus on three key natural elements of our environment:
3- Waste management and water treatment in our unique process
Waste management is one of the most important points of our production cycle, which has always taken absolute relevance. The main waste we generate at Julián Soler is the vegetable water from the grape juice concentrate evaporation process, so we take part of this water and reuse it to irrigate our own vineyards. In this way, we 'give back' to the grapes their own water.
In addition, we have our own wastewater treatment plant (WWTP), where we process the water generated for maximum filtration. These waters are returned, once clean, to the Valdemembra riverbed.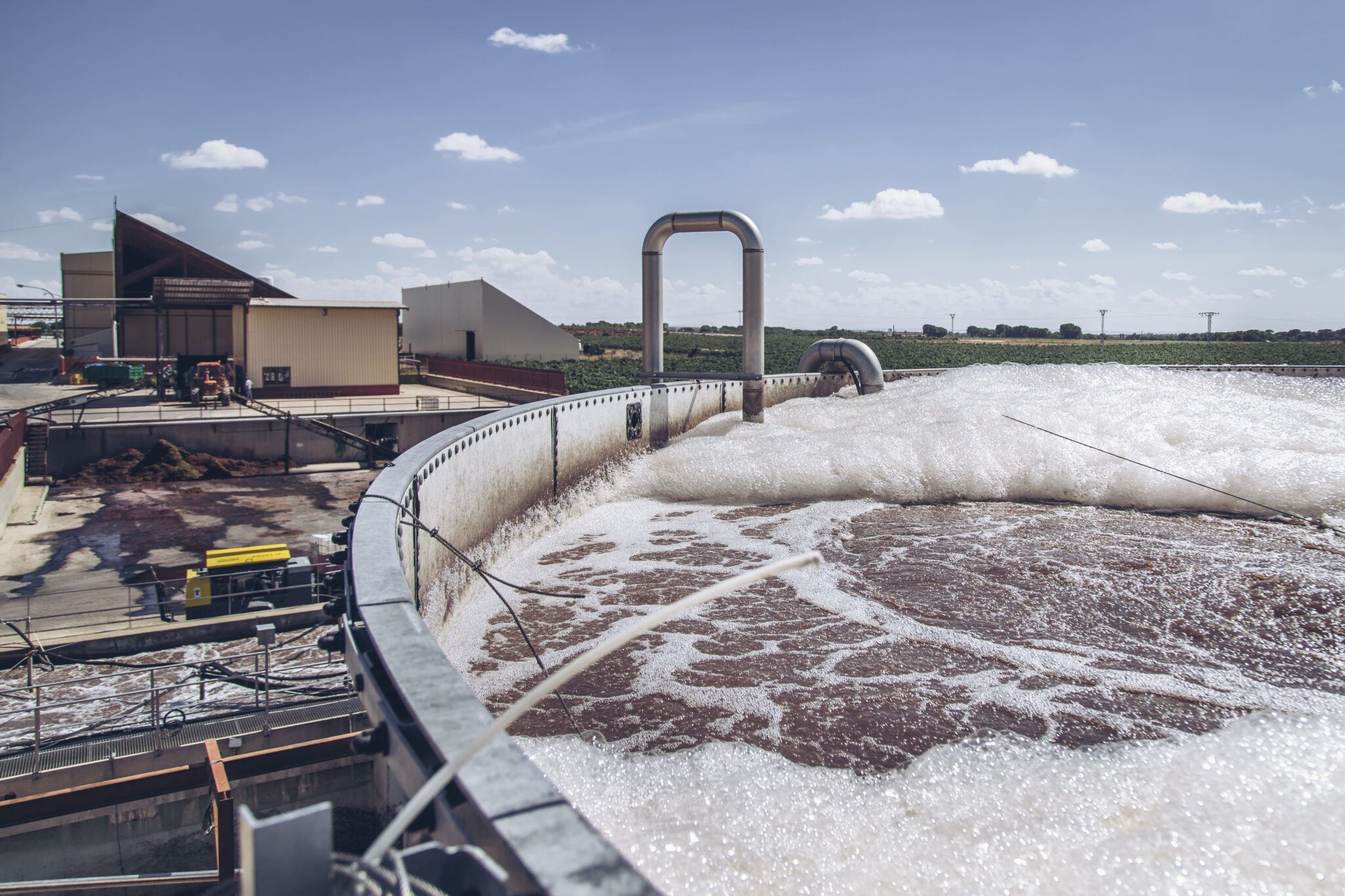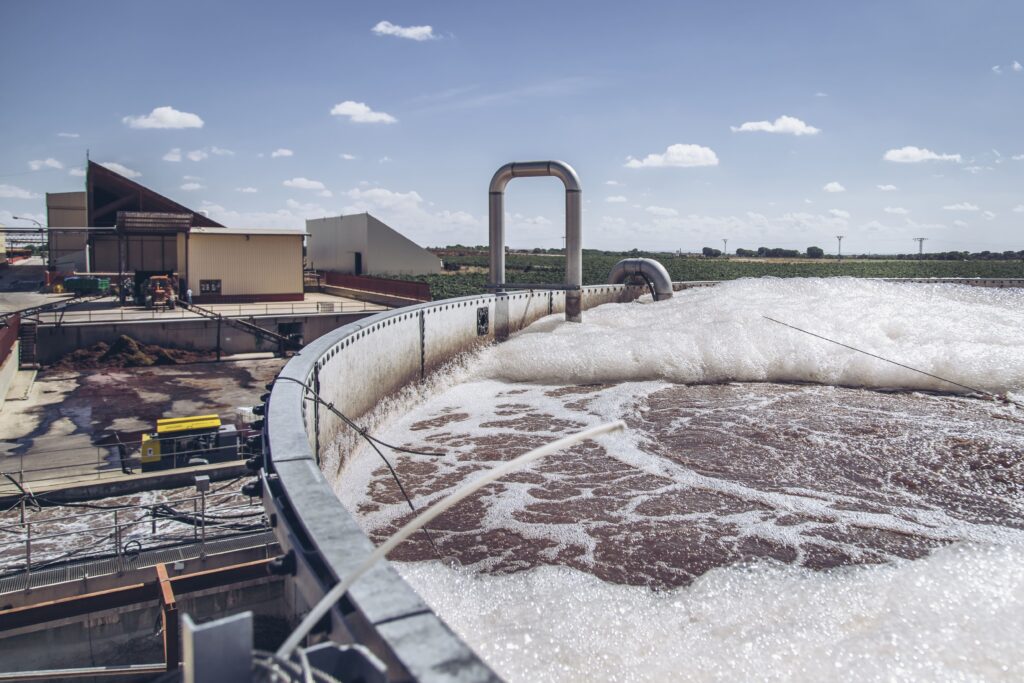 4- Julián Soler grape juice concentrate production value chain
Our value chain comprises all phases of our production, with a maximum commitment to the farmers and other agents involved. We work under an ethical and responsible model, helping our local farmers to value their crops and the grapes we harvest.
After the harvest, while the grapes are still fresh, they are unloaded directly at our facilities and controlled through complete traceability to maximize product safety. The proximity of our facilities and the harvesting of our own grapes make us one of the few producers that produce grape juice concentrates from local varieties.
5- Promotion of the local grape and grape juice concentrate economy
In addition to the previous point, we would like to point out the importance of our business activity in the commercialization of a local and autochthonous product such as the Castilian-La Mancha grape. In our own facilities, we receive grapes from more than 300 farmers in the region of La Manchuela, to whom we ensure unbeatable conditions in their work.
The use of local grape varieties such as Bobal or Garnacha Tintorera only reaffirms our philosophy of proximity and local commitment. This has been the basis of our essence for the last 50 years and will continue to be so.
The future of the food and beverage industry depends on a sustainable model
At Julián Soler we believe that the sector in which we operate still has a great future, but it must adapt to the times as other industries are doing. The importance of taking care of our environment and ensuring the viability of both the land and the businesses themselves must be a priority for all companies.
But the sustainability of the wine food sector does not only imply environmental care, but also the care of the product. We must value the quality of the grapes and grape juice concentrates in our area, involving all the agents and achieving fair trade agreements so that this production as old as the first civilizations can continue.
CSR plays a fundamental role in companies
The sustainable management of resources and products, as we have seen, has gained special relevance in recent years. Many companies believe in it, and many customers demand it. Environmental, social, and good governance ethics must be the guide for all.
This is a complete structural change, a different vision from what has been done in most companies up to now, and a major transformation in the management of organizations. But these changes will produce significant improvements in both companies and consumers, and also in the producers of raw materials.
To achieve this, it is important to focus our efforts on global management that will lead to a transition in which we all fit.
Commitment to CSR
Our commitment is reflected through external certificates and reports like the one we passed last year. This is a 4-pillar SMETA audit, an ethical audit methodology covering all aspects of responsible business practice.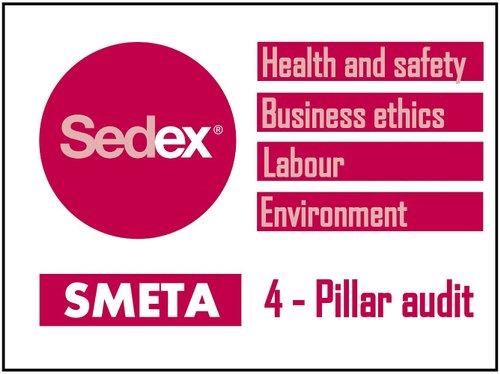 SMETA audits use the ETI Base Code, based on International Labor Organization standards, as well as relevant local laws. The two mandatory pillars for any SMETA audit are Labour and Health and Safety. The two additional pillars of a 4-pillar audit are Business Ethics and Environment.
In addition, we are members of platforms that facilitate transparency and the efficient exchange of information such as SEDEX and EcoVadis. Through the latter, we collaborate on sustainability issues with a common platform, a universal scorecard, indicators, and sustainability performance improvement tools.
We export to more than 48 countries in the 5 continents.
Finally, we would like to highlight the importance of other projects such as Vidartis. This idea arises in the field of Corporate Social Responsibility and Innovation and is led by Ana Soler to accommodate different artists from Castilla-La Mancha.
The Quality Director of our organization has developed this project which presents 24 works created both with the raw material of red grapes and white grape juice concentrate. Honoring our land, varieties such as bobal or garnacha tintorera have been used in the elaboration of these unique pieces.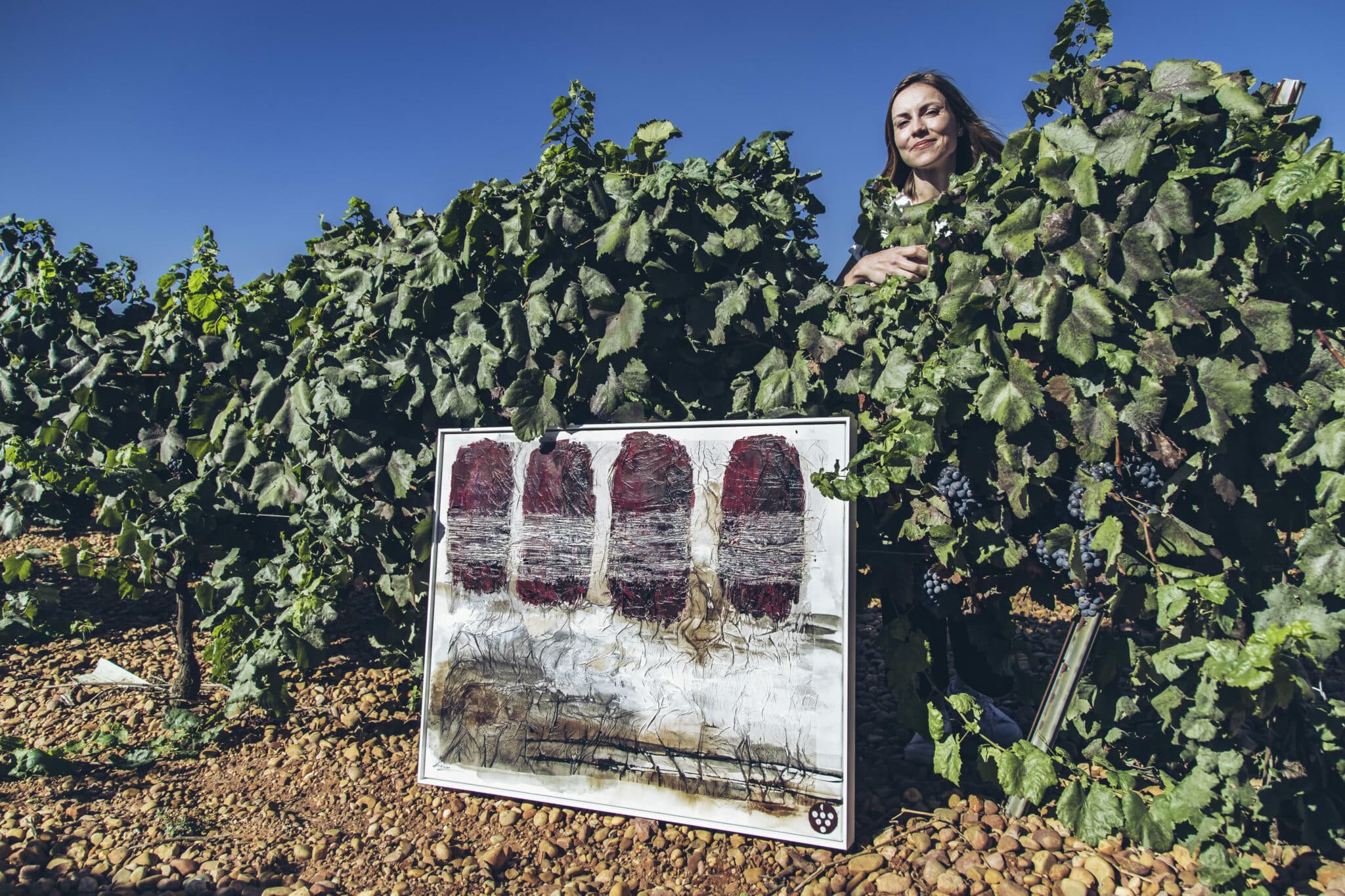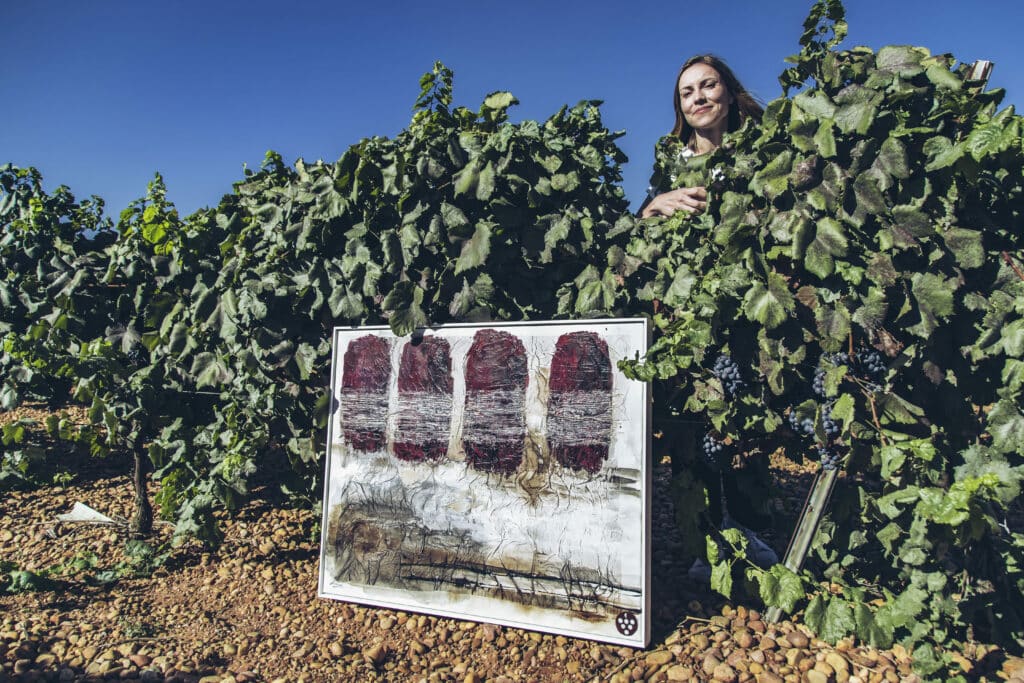 Would you like to learn more about the Vidartis project or purchase a 100% authentic work of art made with our grape juice concentrate? Visit vidartis.art