Julián Soler concentrated grape juice is obtained by processing fresh grapes, extracting the juice from the fruit and subjecting it to processes of sterilization, evaporation under vacuum and filtering. It is a grape juice concentrate that preserves the organoleptic properties, vegetable compounds and nutrients of the grape, making it one of the foods with the most antioxidants and widely demanded by various industrial sectors.
And this is what we will talk about in today's post, about the antioxidants present in grape juice concentrate and how this powerful property is used in a variety of companies in different sectors, such as the pharmaceutical industry for cosmetic and nutricosmetic products as well as the food and beverage sector.
Grape juice: one of the foods with the highest antioxidant content
In addition to containing potassium, iron, magnesium and other vitamins and nutrients, grape juice concentrate is also an important natural source of antioxidants. This means that it contains beneficial molecules that protect the body's cells from oxidative stress that can cause various types of diseases. Among the main antioxidants present in the must are flavonoids and resveratrol. Let's see what positive effects these plant compounds have on our health.
Flavonoids are potent antioxidants that reduce the risk of free radical damage. Therefore, the consumption of antioxidant foods rich in flavonoids, such as concentrated grape juice, is associated with a decreased risk of chronic diseases.
Resveratrol is an antioxidant compound with enormous anti-cancer, anti-microbial and anti-inflammatory effects, among other benefits. Antioxidant foods rich in resveratrol, such as grape juice, protect the body from diseases such as diabetes, Alzheimer's and cancer.
How to benefit from the antioxidant properties of grape juice concentrate
Several studies have shown that grape juice is one of the foods with more antioxidants, presenting a really significant beneficial activity for human health. And these properties are being used in various industrial sectors, such as cosmetics, pharmaceuticals and food. 
Grape juice applications in the cosmetic industry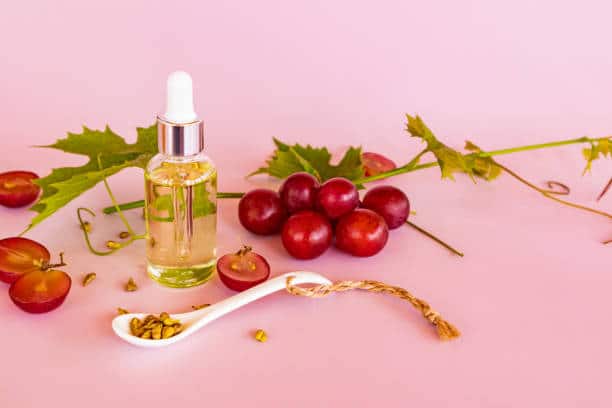 Grape juice concentrate is a highly demanded ingredient in the cosmetic industry due to its antioxidant and bacterial properties. Because it is composed of vitamins, resveratrol, malic acid and flavonoids it makes it a special ingredient in the formulation of skin care products. Grape juice concentrate:
Has anti-wrinkle, anti-bacterial and emollient properties.
Restores skin moisture.
Exfoliates the superficial layers of the skin.
Helps the skin absorb other nourishing ingredients.
Facilitates cell renewal.
Grape juice concentrate free of fertilizers and pesticides is a key ingredient in the production of cosmetic products for skin and hair, such as body scrubs, firming serums, anti-aging creams and cleansing milks. Some of the commercial brands that use grape juice concentrate are Juice Beauty, Caudalie, Itinera, Luxmetique, Revidox, Apivita and countless others.
How grape juice can help the pharmaceutical sector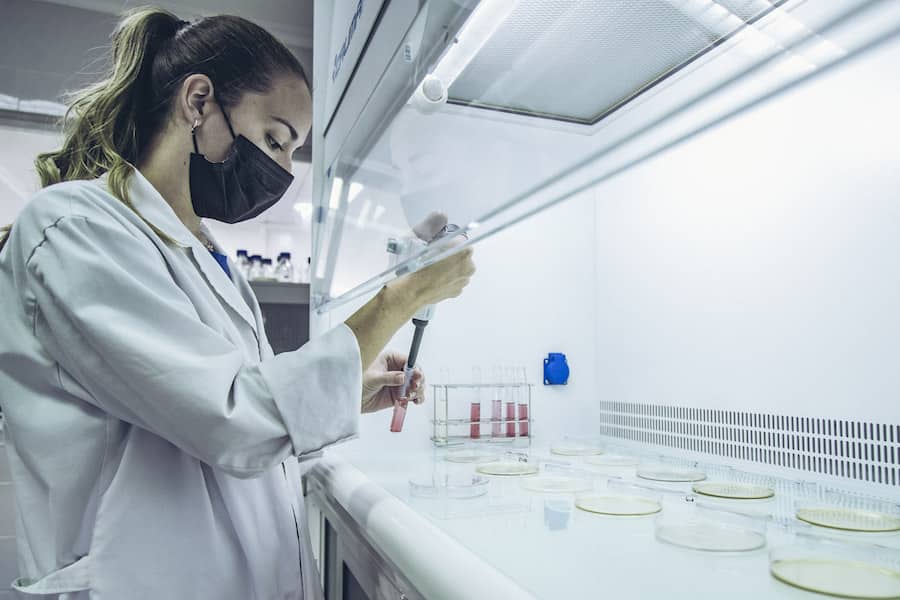 Must is an antioxidant food with important health benefits. It reduces oxidative damage to DNA, offering an anti-inflammatory, anticarcinogenic, antiproliferative, antimicrobial, antiviral, hepatoprotective, etc. effect. All these capabilities of grape juice have been extensively studied, so it is used in the pharmaceutical industry to help:
Prevent diseases caused by oxidative stress, such as neurodegenerative, cardiovascular and cancer diseases.
Protect against hypertension, diabetes and atherosclerosis.
Regulate triglyceride and cholesterol levels and reduce abdominal fat.
Improve the body's immune function, reducing respiratory infections.
Promote the health of the digestive system, including protection of the intestinal microbiota.
As an example, resveratrol supplements of 100 mg, 250 mg and up to 500 mg resveratrol/capsule are made from grape juice concentrate, seeds and skins. In addition, products are made to treat hypertension. 
How grape juice is used in the food industry: production of antioxidant-rich foods
Grape juice is used in the food industry to produce foods rich in antioxidants. It is used as a natural alternative for sweetening and as an enhancer of the nutrients and beneficial effects of foods and beverages. Various types of industries take advantage of the antioxidant and anti-inflammatory properties, vitamins, high solubility and enormous sweetening power of grape juice to:
Produce fruit juices, both to manufacture 100% grape juice and to manufacture fruit juice blend.
Obtain non-alcoholic wine, a product for the Asian market.
Preserve fruits and make jams and jellies.
Produce energizing sports drinks that help the biological restitution of the organism.
Sweeten food and beverages.
Elaborate beverages and baby food, to enhance nutrients and as a sweetener.
Prepare low-calorie sweet products (ice creams, creams, syrup, cakes, biscuits, etc).
Grape juice concentrate as a pigment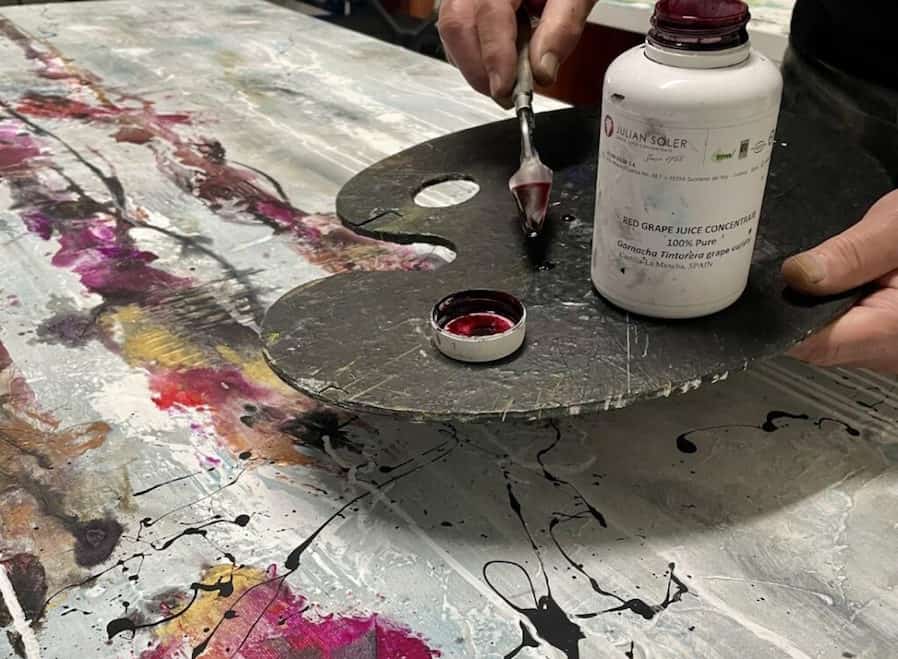 Among the flavonoid antioxidants are anthocyanins, the compound that gives color to grape juice concentrate, is soluble in water and stable against heat and light. This important plant pigment is present in the grape juice concentrate and is used by various industries as a natural colorant: 
In the food industry it is used as a natural colorant for beverages and foods. For example, jams, ice cream and juices. 
In art. Grape juice concentrate is used as a pigment in various painting and graphic techniques. A unique and innovative technique.
VIDARTIS is an innovative project developed by Julian Soler in Spain, which unites art and agriculture, using, among others, the Garnacha Tintorera variety, a unique and native grape, with high color intensity. 
Julian Soler accompanies you in product innovation: laboratory and R&D department.
Julián Soler manufactures 100% natural grape juice concentrate of the highest quality and exports it to more than 48 countries. It is a grape juice concentrate free of preservatives, additives and allergens that are obtained through a unique process, in which we guarantee complete traceability of the fruit and operate under the highest standards of quality and food safety.
We have our own R&D department and laboratory, with cutting-edge technology applied to juice analysis, so we are continuously working on innovative products based on grape juice concentrate for different sectors. If you are looking for a strategic partner, we accompany you and provide you with everything you need in the research and development of your product through our direct and joint collaboration.
Our facilities are located in the largest wine-growing area of the planet, in Castilla-La Mancha, but our 100% authentic grape juice concentrate reaches anywhere in the world if you need it. Tell us about your project, we invite you to be part of this innovative family passionate about grapes.