The grape juice concentrate is the juice of the grape squeezed, before fermenting. The raw material that we use at Julián Soler is fresh grapes from our own vineyards and local farmers, which allows us to control traceability from start to finish. From the fresh grape, we extract the juices to make the grape juice concentrate -which is the grape juice before any fermentation takes place- and is used as a natural sweetener in fruit juices, wines, and other foods.
To obtain this grape juice concentrate, we carry out a unique process in which the grapes are squeezed and pressed in our facilities. In the concentrate stage, the grape juice concentrate is processed by evaporation under vacuum, obtaining a concentrate with 65º/68º Brix. During the process, the grape juice is filtered several times through polypropylene membranes.
The result is a 100% authentic grape juice concentrate. This means that it maintains the sugars, acids and natural colors of the grape. A totally natural and ecological product, free of preservatives, additives and allergens.
The grape juice concentrate: the healthy drink that becomes fashionable
The grape juice concentrate is currently experiencing a very sweet moment: its exports have only grown in all the producing countries. In the case of Spain, we see growth well above other countries, with increases in the rate of 58% more in the first half of the year in terms of volume compared to the previous one.
We can say that this drink -that is extracted from grapes and that was already used in Roman times for its consumption and the production of wine- has not lost its taste for different uses over time.
Check out our unique #NothingButGrapes transformation process.
What types of grape juice concentrate are on the market?
Castilla-La Mancha is the largest wine-growing region in the world. Thanks to this we can provide a wide variety of grape juice and ensure the supply of top-quality raw materials.
For a grape juice concentrate to be 100% authentic, it must maintain both the sugars and the acids and natural colorants of the raw material, in this case the grape. In addition to this, they are sustainable, ecological, free of sulfites, preservatives and allergens.
The different types of grape juice concentrate are:
White Grape Juice Concentrate: obtained by dehydration using Ariel variety grapes.
Red Grape Juice Concentrate: red grape juice of the Bobal variety obtained by partial dehydration.
High Colour Red Grape Juice Concentrate: it is also a red grape juice obtained by partial dehydration with grapes of the Garnacha Tintorera variety. With high intensity colouring.
Deionized Grape Juice Concentrate: thanks to the cutting edge technology and our innovative processes we can offer a high degree of customization of different shades to our clients in their technical specifications.
Other types of grape juices are NFCs, which do not come from concentrates and are obtained by desulphitation of sulfur grape juice. They are sulfite-free juices suitable for infant feeding, free of pesticides and allergens.
NFC White Grape Juice: obtained from white grape Airén variety.
NFC Red Grape Juice: obtained from red grape Bobal variety.
You can see our variety of grape concentrate juice and NFC.
What is the grape juice concentrate for?
Julián Soler's grape juice concentrate is exported to 48 countries around the world. Many of our customers use grape juice to make fruit juices. Blends are made with other juices and also to make 100% grape juice.
In Asian destinations it is also used to make wine, the grape juice concentrate is diluted, fermented and wine of Spanish origin is obtained.
The grape juice is used in multiple scenarios and different sectors both in the food and beverage industry, as well as in the pharmaceutical and nutricosmetic industry. It can be sold, for example, in the form of food supplements for the beauty of the skin, among other health benefits.
Grape juice concentrate properties
The grape juice concentrate is a healthy drink due to its properties. In addition, at Julián Soler we maintain the sugars, acids and natural colorants of the grape.
We are pioneers in the production of SO2-Free grape juice concentrate, 100% virgin grape juice, free of additives, preservatives, and allergens. It is a product recommended for children, pregnant women, athletes, and consumers who are more demanding with their diet.
What does the grape juice concentrate contribute to our health?
Natural antioxidants: it contains natural antioxidants, among which resveratrol and flavonoids stand out. These are remarkable antioxidants and they also have anti-inflammatory characteristics. According to numerous studies, flavonoids act preventively against cancer and cardiovascular and degenerative neuronal diseases. Our 100% Tintorera grape juice concentrate is rich in these vitamins and antioxidants that act in synergy, delaying cellular aging, maintaining skin conditions, and improving the evolution of the sun bumps. This is why grape juice is also used in the cosmetic and nutricosmetic industries.
Vitamin C and E: in addition to vitamin C and E, it contains minerals such as potassium, copper and iron that contribute to normal cognitive functioning.
Antiseptic and diuretic: both properties of the grape juice concentrate are highly valued for fighting urinary infections.
Benefits of consuming grape juice concentrate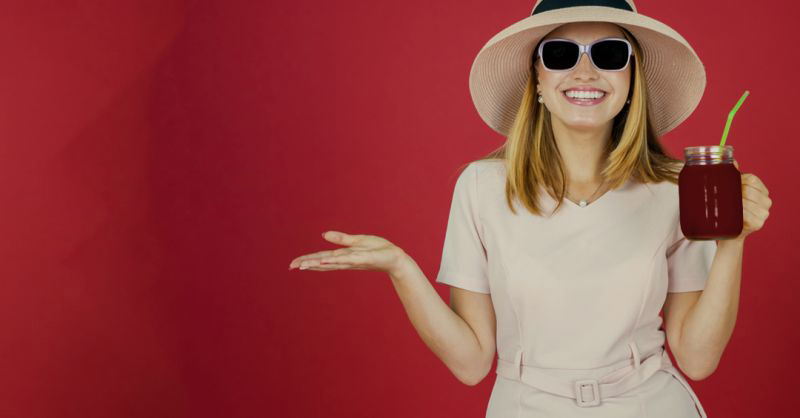 With the properties already mentioned, it is not uncommon to imagine that we are faced with a drink that can bring us many benefits.
Various studies show that consuming grape juice is good to help and protect our hearts and arteries.
It helps to balance cholesterol levels.
It helps prevent the risk of blood clots.
But not all grape juice concentrates are the same. If we want to find all the properties and benefits of grape juice concentrates, we must demand quality products and materials: 100% grapes and nothing more.
The consumption of grape juice concentrate among athletes
The must have become not only a healthy product to refresh, hydrate and take advantage of its benefits for our skin, but also as a perfect complement in the diets of many sportspeople.
How do we manage to maintain all the properties and benefits of grapes in grape juice concentrates?
Thanks to our unique process and traceability from the field to the dispatch of our raw material, we have the maximum guarantees in both quality and food safety. Our cold storage rooms allow us to store the grape juice without losing its qualities throughout the year.
Visit our website or request an appointment to visit our facilities. Julián Soler #NothingButGrapes
The value of the quality of a good grape juice concentrate and the commitment to society
Our grape juice concentrate, in addition, be a 100% authentic grape juice without additives or colorants and with a unique process, it is from nearby lands, a guarantee of quality and commitment.
We have a commitment to our clients to give them the best product and service, being a partner that leads by example and is committed to innovative and sustainable policies.
And we have a commitment to our farmers, who daily take care that our product grows in the appropriate way and with the necessary care to achieve the best product so that we are the main trusted supplier in the export of grape juice grape concentrate outside our borders.
If you want more information about our grape concentrate and NFC products contact us, at Julián Soler we export to more than 48 countries.