The grape harvest connects us even more to our roots. It is a period in which, with respect and great joy, we receive the fruit that nature gives us after the painstaking, careful and arduous work we carry out in the largest wine region in the world, Castilla La Mancha. This year, despite the persistent heat, the harvest retains the same high quality as always. Quality that is reflected in the 100% authentic grape juice concentrate that is a result of our unique Nothing But Grapes process. Around 20,000 tons of fresh white grapes, red grapes and red grapes with high color and colored pulp are part of the varieties we have received and are processing for the new 2023 campaign. These are native grape varieties that are part of our history and tradition.
Castilla La Mancha, the huge vineyard of the world
It is no coincidence that Castilla-La Mancha is considered the largest vineyard in the world. Its climate, soil and altitude are ideal for the cultivation of a wide variety of grapes and the production of a perfect grape juice concentrate. It is the geographical characteristics, together with the richness in nutrients of the soil and the care we take of our crops, that marks the high quality and succulence of the grapes harvested in Castilla-La Mancha. Especially in the region of La Manchuela, a subzone of vineyards that offers us a unique type of grape, such as the Garnacha Tintorera.
Native grape varieties of Castilla La Mancha
For the production of grape juice concentrate, NFC grape juice and deionized grape juice concentrate, we use fresh grapes from our vineyards, mainly the following types of grapes: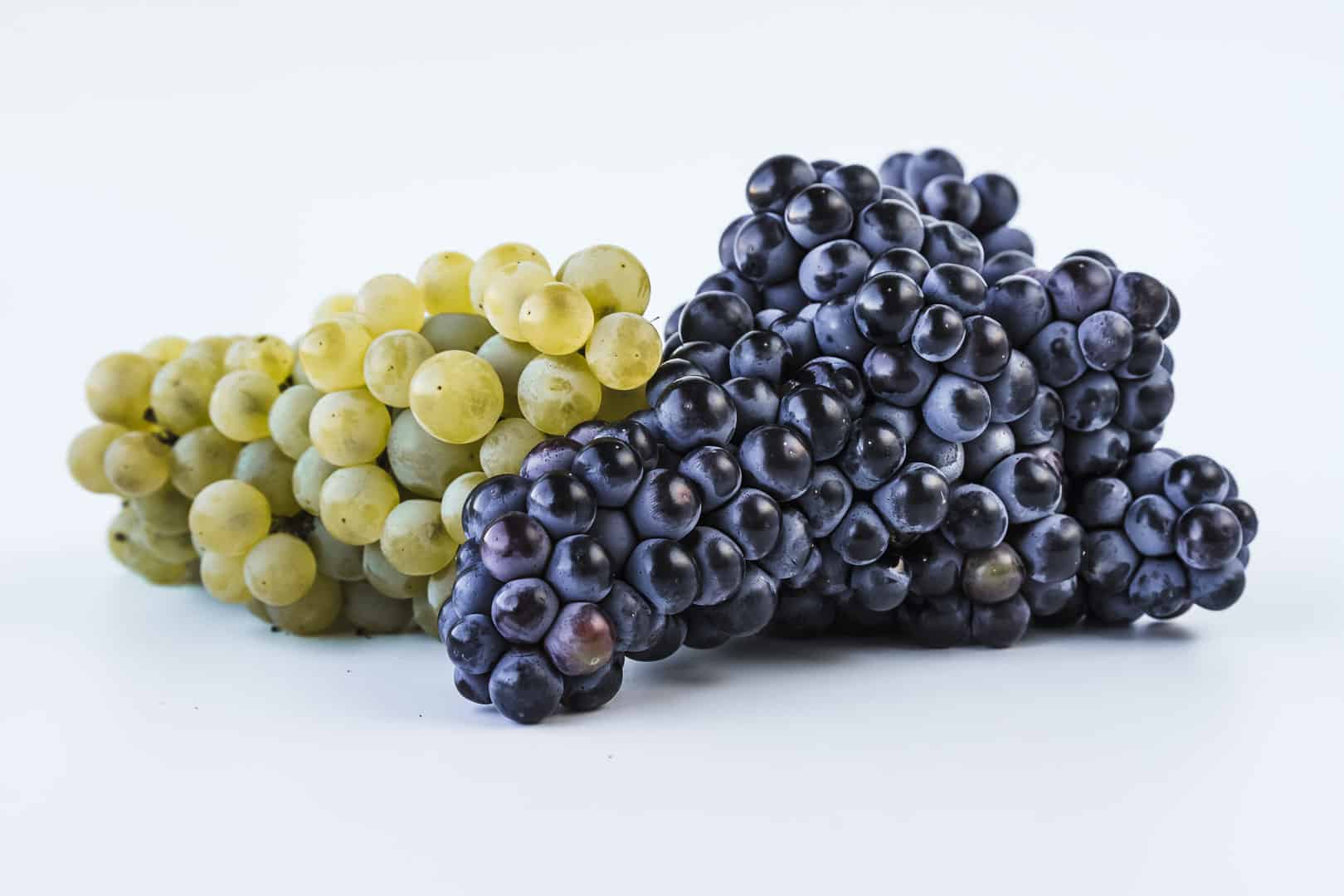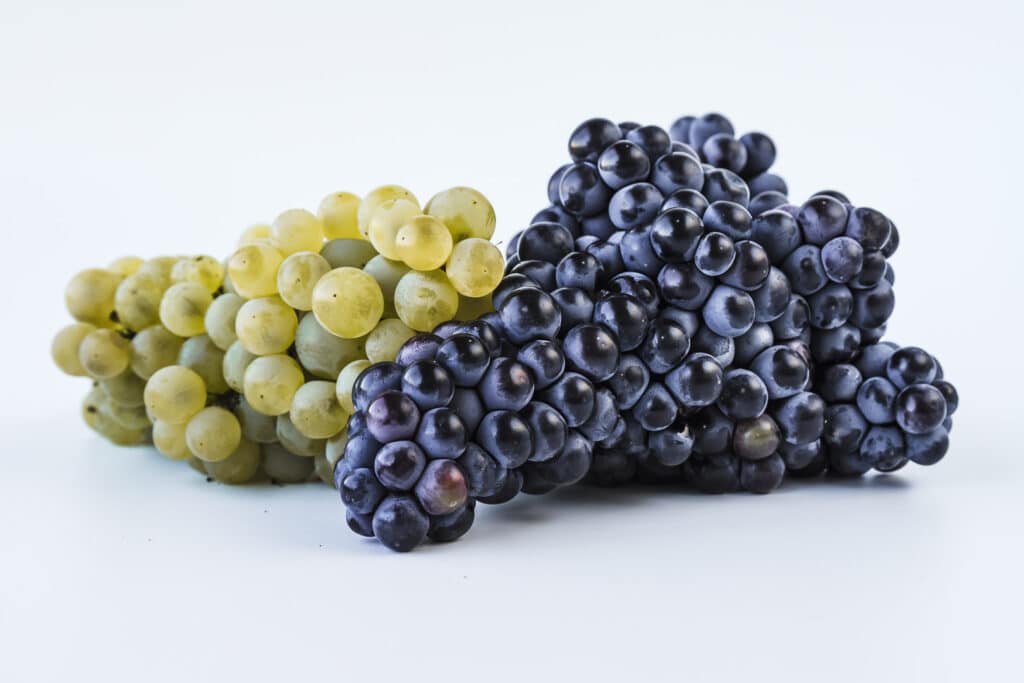 Airén, una de las variedades de uva blanca de mayor tradición.
Airén, also known as Lairén, Forcayat or Manchega, has its most extensive cultivation in Castilla-La Mancha and is one of the most traditional native white grape varieties in Spain, being also one of the most planted in the world. It is characterized by:
has a large cluster and a rather short peduncle.
the grape berry is spherical, of medium size, with a lot of pruin and a thick, yellowish-green skin.
has a soft, juicy, non-colored flesh.
The Airén grape is used in the production of concentrated grape juice, a pale yellow must with a fruity and very fresh flavor and aroma. Also, through desulfitation of this sulfur must, we obtain NFC grape juice. In addition, by partial dehydration of this grape, we obtain the deionized grape juice concentrate.
White grape juice concentrate is now widely used as a natural sweetener in juices and beverages, following the ban on the use of sucrose in these products.
Bobal, la uva tinta
The Bobal red variety, also known as Boal, Provechón or Canonao, among other names, is widely cultivated in the province of Valencia. It is a grape that occupies the second place among the red crops in Spain, and practically half of these crops are found in Castilla-La Mancha, in the Manchuela Denomination of Origin (provinces of Cuenca and Albacete). In large, compact bunches with short stalks, the Bobal grape is medium to large in size. Its shape is spherical and slightly flattened. It has a dark color, a bluish black tone that only has in its skin, being its pulp, although juicy and soft, not colored. From the Bobal variety we extract the concentrated red grape must with an intense, fruity aroma, herbaceous tones and a dark cherry color. We also produce NFC grape juice, sulfite-free.
Our red grape juice concentrate is highly demanded by the food and beverage industry, to produce fruit juice blends and 100% grape juices, baby food, jams, high-end balsamic vinegars, etc. It is also used for winemaking in non-grape producing countries such as Asian and African countries, for non-alcoholic wines that are also consumed in Japan.
Garnacha Tintorera, la uva tinta de alta intensidad colorante
Garnacha Tintorera is a grape of high color intensity. It is a unique variety in Spain, and only a few in the world share a similar characteristic. It is also known as Alicant or Moratón, and its cultivation originated in La Manchuela… a tradition that we continue to maintain.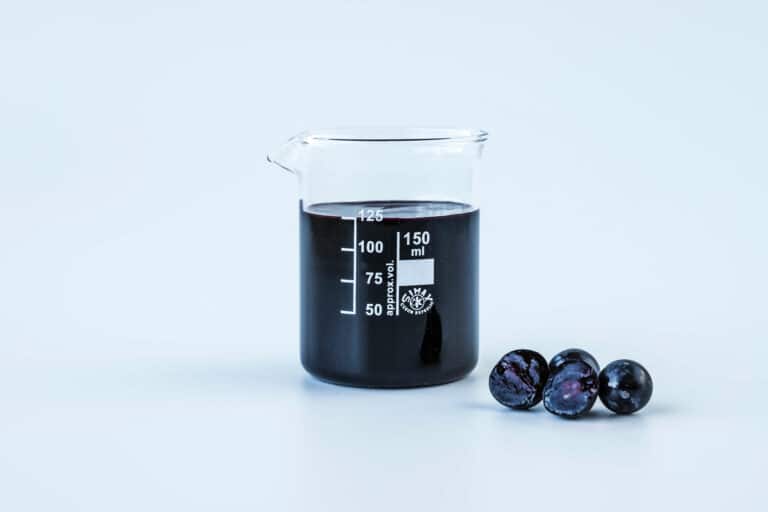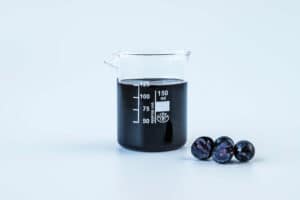 This variety is presented in clusters of medium size, in which its pedicels and rachis are pigmented. Its peduncle is short and reddish in color.
The berry of the grape shows a spheroid shape, with a thick skin, of an intense and dark blue and quite pruine. Its juicy and fleshy pulp is strongly colored, a unique characteristic that distinguishes it from other red varieties.

Garnacha Tintorera is a unique, ideal fruit… It is a fruit that contains the best of our vineyards in La Manchuela, the best of our land and the best of our grape culture. And it is the raw material with which we produce the high color red grape juice concentrate (over 1500 points).

The grape juice concentrate obtained from this magnificent variety offers a powerful fruity aroma with notes of blackberry or raspberry, an intense color that varies between cherry red and various cherry tones, and a range of flavors dominated by a very strong fatty tannin.

Garnacha Tintorera applications
It is not for nothing that Garnacha Tintorera is in high demand. For years, this red variety with colored pulp has been used in the art of coupage, in the manufacture of bulk wines and in the production of juices and antioxidant beverages due to its high polyphenol content. Also in cosmetics, where the properties of this powerful antioxidant are used, from red grape extracts, resveratrol, to cosmetic products.
In addition to this, due to its high pigmentation and antioxidant properties, Garnacha Tintorera has also found use in diverse spaces, as a natural dye and as a beneficial ingredient for health. For example, in the pharmaceutical industry, in the food sector and in art, yes, we also use it as a pigment to create art at Julian Soler.
In addition to the production of grape juice concentrate, deionized grape juice concentrate and NFC grape juice, we have launched the Vidartis project, art made with grape juice concentrate. An innovative project that unites the art of Castilla-La Mancha with the agriculture of our land, giving life to graphic expression through the use of grape juice concentrate as a pigment.
This is the result of constant innovation at Julián Soler. If we have taken advantage of our know-how to create a project as authentic as VIDARTIS, imagine the innovative solutions we can offer you to achieve new product development. Our R+D+i department collaborates with the departments of our customers from different sectors such as: food and beverage, pharmaceutical sector, wine production, etc, in the development of innovative solutions.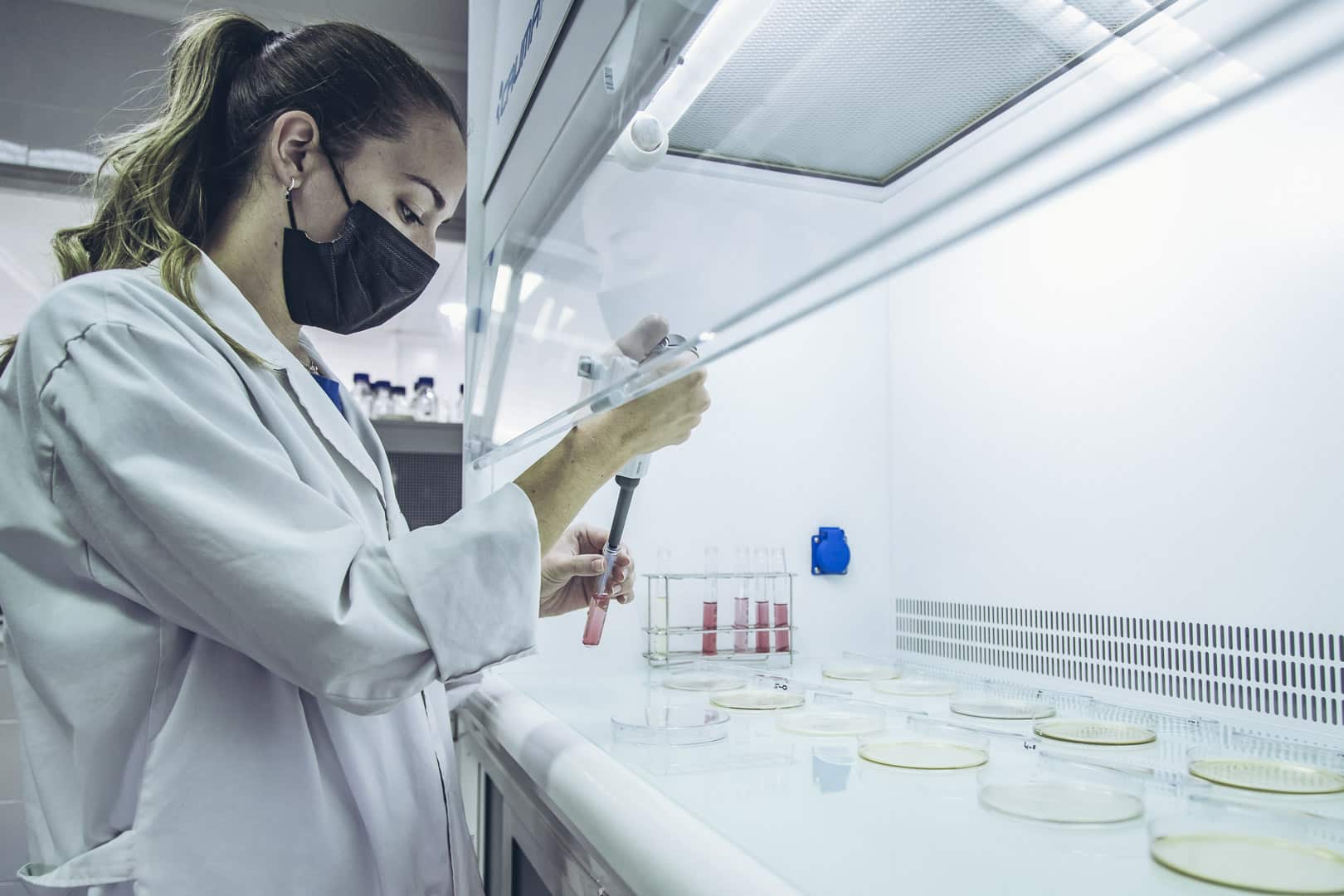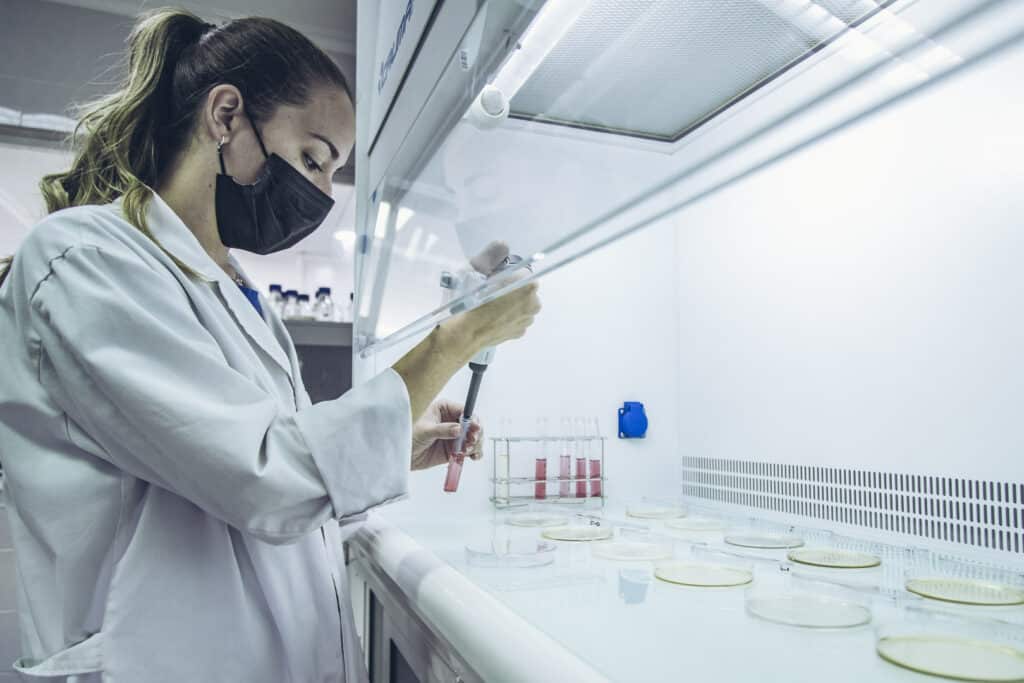 Julian Soler: quality, sustainability, commitment and innovation
Julian Soler is a leading exporter of red grape juice concentrate from Spain. We produce 100% authentic grape juices and concentrates, without additives, under our unique Nothing But Grapes process that maintains the grape's natural acids, sugars and colorants, always offering the maximum guarantee of quality and food safety.
The fresh grapes are transported from our growers' vineyards and unloaded directly at Julián Soler's facilities for analysis and classification in our own state-of-the-art laboratory. It is then stored and continues the elaboration of the grape juice concentrate. Therefore, we guarantee complete traceability from the cultivation stage to the shipment of our products.

We export our grape juice concentrate all year round to more than 48 countries around the world, thanks to cold storage that keeps the qualities of the concentrated grape juice intact. In addition, we offer our customers a variety of packaging:
IBC
standard drums
aseptic or bulk drums
aseptic carton bins
We are pioneers in the production of NFC grape juice, free of preservatives and allergens. We are committed to innovation and we have always been strongly committed to sustainability and our farmers, to our customers and to the planet. Proof of this is our 4-pillar SMETA certificate.
When choosing a good partner, always demand 100% authenticity. Contact us and ask for a no strings attached offer.